From Data to Action: Six principles for inclusive digitalization towards food systems transformation
TMG Research hosted a forum on inclusive digitalization to gather expertise and guidance based on the innovating experiences and demands of communities
by Clare Crowe Pettersson | 2023-11-08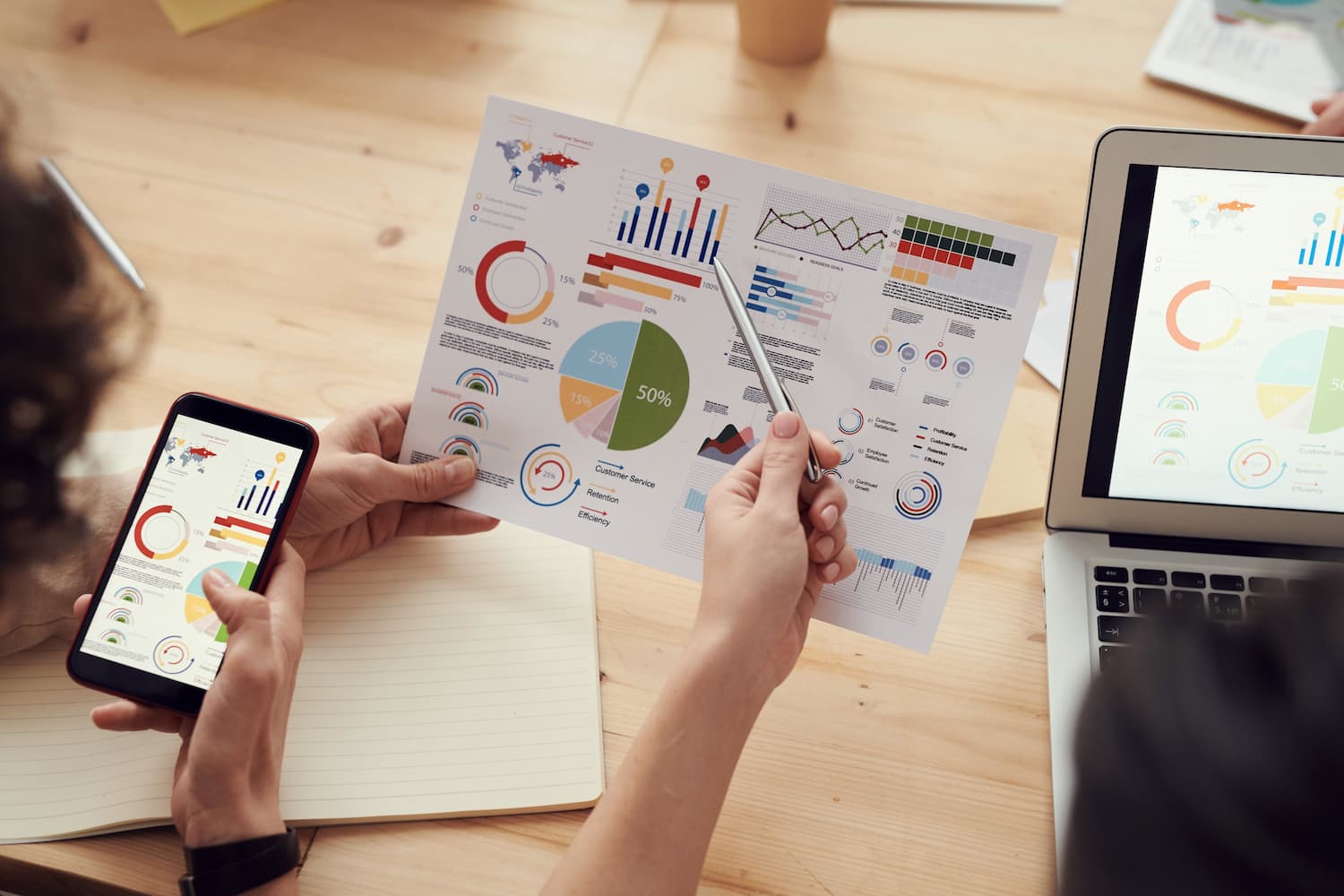 The United Nations Committee on World Food Security (CFS) just adopted new policy guidelines on the use of data and digital technologies in the context of food security and nutrition. What comes next?  
TMG Research gGmbH (TMG) hosted a forum on inclusive digitalisation to gather expertise and guidance based on the innovating experiences and demands of communities on the ground. The emerging consensus from TMG partners provides key principles for how these guidelines should be implemented towards the progressive realisation of the Right to Food (RtF) and Sustainable Development Goals (SDGs).  
On October 16th, individuals and organisations around the globe celebrated World Food Day. Regardless of which hashtags were used, one commonality was that users everywhere connected digitally to share messages, and contributed massive amounts of data via smartphones, computers and digital platforms. 
What October 16th illustrates is two-fold. First, the direction of food systems transformation is contentious. So far, the international community has failed to agree on a direction for food systems transformation, let alone a common governance structure, despite a variety of large-scale conferences convened precisely for this purpose, such as the UN Food Systems Summit.  
Secondly, it reveals how digitalisation is unfolding in every area of life. Social media and virtual platforms provide only a shallow demonstration of the centrality of digital tools, barely scratching the surface of the implications of digitalisation in food and agriculture. From production to consumption, digitalisation is shaping food systems.  
Food systems transformation is complex and controversial, and the use of data and digital tools in food security and nutrition adds another dimension of complexity. Key questions remain around the pitfalls and opportunities presented by data-driven technologies. 
At the end of October, the Committee on World Food Security (CFS), the foremost inclusive space for democratic participation in global food governance, convened in Rome for the 51st plenary session. The CFS adopted Policy Recommendations on Strengthening Collection and Use of Food Security and Nutrition (FSN) Data and Related Analysis Tools following a period of challenging yet promising negotiations, the first attempt by international fora to discuss the implications of the use of data and digital technologies in food and agriculture. This document represents the opening dialogue around the rapid increase of digitalisation in the food domain.  
These policy recommendations, while voluntary and non-binding, mark an important step forward, a springboard for further conversations on how the CFS can work towards inclusive digitalisation and protect the rights and agency of the most affected people. 
TMG and its partners have outlined key principles to inform the implementation of the new CFS policy guidelines. 
What lessons can be drawn from the experiences of communities co-creating solutions on the forefront of the digital frontier? Ahead of CFS 51, TMG Research gGmbH (TMG) hosted a forum on inclusive digitalisation, bringing together a group of experts and CSOs developing and deploying digital tools and social innovations that can be used as a reference point for digitalisation as a lever for transformative change in food systems.  
For the first time, TMG project partners from Kenya, India and South Africa gathered around the table to explore how CSOs can leverage the potential of digitalisation on the ground. Their synergies and shared challenges provide insight for the co-creation of human-rights based data and digital technologies towards social empowerment and democratic accountability in food systems. 
The Kenya Land Alliance and Shibuye Community Health Workers presented the Haki Ardhi App, a women's land rights violation monitoring tool developed with TMG and Rainforest Foundation UK. Violet Shivutse, Founder and Coordinator of Shibuye Community Health Workers, shared how the app helps to report infringements of women's rights, enabling women to claim and protect their rights as well as informing the strengthening of relevant institutions and policies. The app was only recently launched, and 85 conflict cases have already been reported in just three months.  
A land tenure tracking tool, developed with TMG social movement partners Ekta Parishad, helps to protect marginalised people's control over land and livelihood resources. Ekta Parishad's National Coordinator, Ramesh Sharma, presented how the tracking tool incorporates trend analysis, with a comprehensive dashboard that aids in deciphering the nuanced messages within a vast dataset of 60,000 entries. As Ramesh highlighted, "raw data does not speak." It requires skilled interpretation encompassing both qualitative and quantitative insights. Encouraging the active engagement of tribal youth in the process, the tool has facilitated the training of 60 field activists.  
In the urban informal settlements of Cape Town, a community-led crowdsourcing tool has emerged as a powerful instrument for addressing social issues, with a particular focus on food-related challenges. Nomonde Buthelezi, Co-Founder and Project Coordinator of TMG's local partner Food Agency Cape Town (FACT), showed how, by utilising food as a focal point, this tool endeavours to destigmatize hunger through open dialogues within the community. By crowdsourcing data, FACT is helping to grow the capacity of community members and ensure their seat at the decision-making table. This initiative is empowering the local community to advocate for solutions that are representative of their needs and aspirations. 
E-Pavas, a water-tracking program designed by the Society for Promoting Participative Ecosystem Management (SOPPECOM) and TMG, is utilising the concept of inclusive digitalisation to inform water management in India. Neha Bhadbhade shared how SOPPECOM is working with social movements and local officials to leverage synergies towards integrated and equitable water governance. A key component of this effort is the development of a user-friendly app for water associations, tracking water usage, allocations, and farmers' demands, and providing a streamlined complaint and feedback mechanism to reduce administrative burdens. It also simplifies data collation and automatically calculates total water demand, empowering stakeholders to make informed decisions about equitable water distribution and allocation. The initiative spans 60 villages, impacting approximately 140,000 residents grappling with drought and rural to urban migration.  
Lastly, TMG's Human Rights 4 Land Navigator is an online tool that provides an overview of the linkages between the Voluntary Guidelines on the Responsible Governance of Tenure of Land, Fisheries and Forests in the Context of National Food Security (VGGT) and international human rights standards. The tool enables human rights experts, land rights advocates, civil society and research organisations working to understand the human rights implications of specific land issues like evictions in informal settlements. By providing access to a wealth of information in multiple languages, it bridges the gap between analog and digital, facilitating the collaboration between human rights and land experts, offering a shared language to promote and safeguard tenure rights, and inspiration for how international legal institutions could be communicated for the RtF.  
Drawing on collective experiences, TMG forum participants and project partners arrived at an emerging consensus on the preconditions required to ensure that data and digitalisation are a source for good. Providing guidance for the implementation of the new CFS policy recommendations in practical next steps, the group presented the following six key principles to Ambassador Gabriel Ferrero y de Loma Osorio, Chairperson of the CFS: 
Food systems transformation will be shaped by digitalisation – but we must use its potential in a targeted way to empower communities to become drivers of change. Digitalisation needs an enabling environment and appropriate governance to support the progressive realisation of the Right to Food. 

Grassroots organisations, social movements and civil society organisations are key actors in the design, collection, interpretation and use of FSN Data. Hunger and food and nutrition insecurity are the result of social, economic, political and procedural inequalities, often transferred from generation to generation. Data to progressively realise the Right to Food must contribute to changing these social structures.  

Communities must meaningfully participate in the whole lifecycle of FSN data, from identifying relevant data gaps and data collection, to interpretation, use and sharing back results to community members. Capacity strengthening and adequate technical infrastructure and resources for all members of communities is key to enable this.  

FSN data should serve the purpose to achieve the Right to Food, and empower people and communities to keep the governments, the duty bearers, accountable. 

Different types of knowledge must shape the collection and use of FSN data. Local communities, civil society organisations and their knowledge partners need to collaboratively devise appropriate and responsive digital tools for the collection and use of FSN data. 

In a world where data and information play an increasing role in generating private profits by exclusive ownership, FSN data should be open and considered as a global common and require appropriate governance. 
Conclusions 
Without question, more data is on the way. What remains to be seen is how these terabytes of data will be generated, accessed, governed, for what purpose and for whose benefit, and how data will be linked to transformative action. The insights from those engaged in concrete work on the ground provide an important atlas for the testing the policy recommendations of the CFS, and showcase concrete examples of how CSOs are innovating and piloting digital technologies in the food domain.  
TMG, together with project partners, are devising tools that explore the potential of digitalisation to install meaningful social change. Their contributions provide ideas for how data and digital tools can be used to achieve food and nutrition security with an inclusive, people-centred approach, and kickstart a debate of how states can make best use of new and unfolding policy dialogues. The emerging conversation around digitalisation in food and agriculture provides an opportunity to reflect on the indivisibility of human rights at the core of public policies and investments. 
As Alexander Müller, Founder and Managing Director of TMG, expressed, "You cannot fight against hunger in UN buildings. You can only create an environment in local governments to help communities achieve these goals." By providing spaces for movement-building and the co-creation of transdisciplinary tools, policy guidance can be brought to impact and translated into change for the good of people and planet. 
-- 
The SEWOH Lab is an action-oriented research project analysing the linkages between digital and social innovations for achieving Sustainable Development Goal 2. The cornerstone of the project is unlocking the potential of digital solutions for inclusive rural and agricultural development in sub-Saharan Africa and India. Its primary focus lies on developing digital tools with community-based organisations and marginalised land users, including women. TMG Research gGmbH is building on its expertise in connecting the local and global levels and developing scalable innovations and policy recommendations for international processes by piloting innovative digital tools. The SEWOH lab is financially supported by the German Federal Ministry for Economic Cooperation and Development (BMZ).